HA StorageNode M-Series - Mx-Models

Meet the increased storage demands of mid-sized enterprises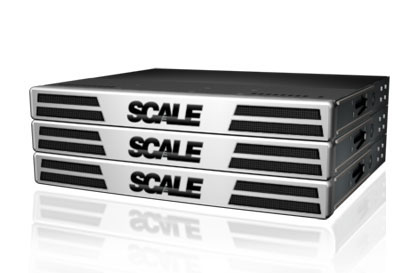 StorageNode M-Series Mx-Models
M12x
SAS StorageNode


-3.6TBu/7.2TB Raw, Three Nodes Included




* Get a FREE iPad 2 until 6/30/15

#CL3-M12x
Our Price: $29,700.00
SAS StorageNode
-1.2TBu/2.4TB Raw,12GB RAM, Dual Power, 4 GBIC, 15K RPM SAS Drives, Individual Node


* Get a FREE iPad 2 until 6/30/15

#M12x
Our Price: $9,900.00
Click here to jump to more pricing!
Overview:
The M-Series is designed for enhanced performance in highly active application and database configurations and offers multiple storage node capacities, drive technologies and cache options. All offer datacenter-class power and network redundancy. M-Series storage nodes are offered in SATA or SAS disk configurations. In comparison to the S-Series, M-Series nodes offer increased amounts of cache and are available with quad 1GbE or dual 10GbE ports.
Scale's ICOS (Intelligent Clustered Operating SystemTM)
The next step in the evolution of unified storage. Because Scale's ICOS is a clustered rather than controller-based architecture, clusters contain a minimum of three nodes that provide redundancy and data protection in the rare event of a drive or node failure. Scale's entire suite of storage products is designed to reduce your costs, increase control, and make storage more convenient to manage.
Click on the image below to watch a pop up video and learn more about the M-Series.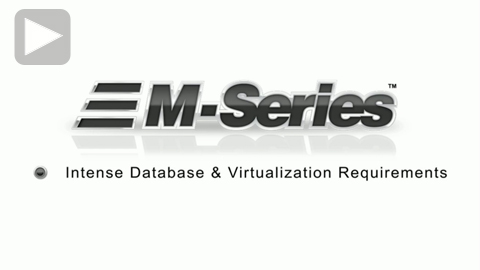 Features:
Scale's products offer the following features:
Feature Highlights
Scale-out architecture
The Intelligent Clustered Operation System (ICOS™) creates a single storage pool spanning all devices that can be expanded over time as demands require, so you never outgrow your storage.
Unified storage
Simultaneous SAN and NAS support in the same storage system without any additional hardware or licensing costs makes consolidation easier to manage.
No Single point of Failure
For stress-free storage, all data exists on two different nodes. In the event of a failure, failure data access continues on the secondary node without any interruption to services while it is also automatically mirrored to a remaining node in the cluster without the need for a hot-standby disk.
Thin provisioning
Over-allocation of capacity enables higher system utilization, avoiding the need for purchasing additional storage prematurely.
Snapshots
Efficient copy-on-write snapshot support.
Remote replication
Block-level difference replication with multi-site support for one-to-one, one-to-many, or many-to-one replication over the WAN.
Storage Area Network Support
SAN protocols
iSCSI
Max LUNs
255
Hosts supported
All standards-compliant iSCSI initiators (VMware, Windows, Linux, MacOS)
Security
IP based access control, CHAP Authentication
High availability
Virtual IP failover of iSCSI targets
Load balancing
Multipath support incl. SPC-3 persistent reservation targets
Network Attached Storage Support
NAS protocols
NFS, CIFS
SECURITY (NFS)
IP/Host based access control
SECURITY (CIFS)
ADS Authentication (Kerberos)
High availability
Virtual IP Addresses are used to serve NAS protocols. In the case of a node / Ethernet failure, another node will pick up the down IP and continue to communicate with the client without losing connectivity.
Load balancing
DNS round robin resolution of virtual IP addresses
Management
Management interface
Serial Console and web browser-based Administrative GUI over https
Notification methods
Email, Syslog, Web Administrative GUI
Remote support
Administrator controlled access to the system by Scale Support via SSH
Specifications:
M-Series Model
R1
R2
R4
M1
M2
M4
M1z
M2z
M4z
M12x(SAS)
Raw Capacity
2 TB
4 TB
8 TB
2 TB
4 TB
8 TB
2 TB
4 TB
8 TB
2.4 TB
Usable Capacity
1 TB
2 TB
4 TB
1 TB
2 TB
4 TB
1 TB
2 TB
4 TB
1.2 TB
Cache
4 GB
4 GB
12 GB
12 GB
12 GB
12 GB
12 GB
12 GB
12 GB
12 GB
Network Ports
(4) 1GbE
(4) 1GbE
(4) 1GbE
(4) 1GbE
(4) 1GbE
(4) 1GbE
(2) 10GbE
(2) 10GbE
(2) 10GbE
(4) 1GbE
Form Factor
1U Chassis
Capacity

(4) Hot-swappable Front-load Bays
SATA or SAS HDDS

Power
Dual power supplies
Configuration:
Storage nodes are available in two basic performance configurations, each with multiple capacity choices. Explore the types of hardware used in various storage nodes and find the storage system that fits your needs. When needs change, storage nodes of any series and capacity can be added to a cluster, keeping storage costs aligned with actual needs.
* As every environment is different, make sure you call Scale Computing to configure the best solution for your needs.
M-Series


*Minimum 3 nodes per cluster

Start with the M-Series for storage only now and upgrade to HC3 later.

Redundant Power Supplies
1GbE or 10 GbE Network Ports
SAS or SATA Drives
32GB Cache

S-Series Storage


*Minimum 3 nodes per cluster

Storage only.

Single Power Supply
1GbE Network Ports
SATA Drives
2GB Cache
Case Study:
The Clabber Girl Corporation, manufacturer of Clabber Girl Baking Powder, transitioned from an aging physical server infrastructure with direct attached disk to a virtual infrastructure with shared storage. Their choice of a scale-out, unified Scale Computing storage cluster was an essential component to achieve high availability for critical business applications. Click on the image below to watch the video and to learn more about this case study.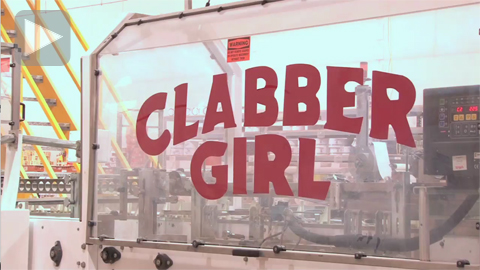 Videos:
Please click the video below to learn more about how Scale Computing can help your organization: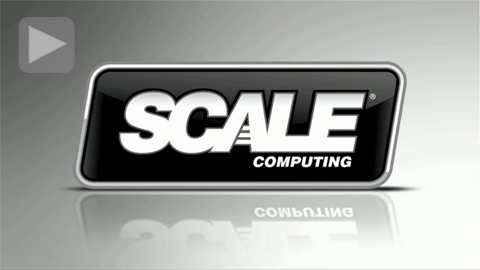 Documentation:


Download the Scale StorageNode M-Series Datasheet(PDF).



Download the Scale Computing Storage Overview Datasheet(PDF).
StorageNode M-Series Mx-Models
M12x
SAS StorageNode


-3.6TBu/7.2TB Raw, Three Nodes Included




* Get a FREE iPad 2 until 6/30/15

#CL3-M12x
Our Price: $29,700.00
SAS StorageNode
-1.2TBu/2.4TB Raw,12GB RAM, Dual Power, 4 GBIC, 15K RPM SAS Drives, Individual Node


* Get a FREE iPad 2 until 6/30/15

#M12x
Our Price: $9,900.00